With high-end, value addition products, Challenge Fashion propels Pakistan's textile industry to do better
LAHORE: In Pakistan, Special Economic Zones are one of the answers to the country's ongoing economic problems, which many have touted as groundbreaking. SEZs are designated areas where business and trade laws differ from the rest of the country. The SEZ are located within the national borders of a country. Its goals include improved trade balance, employment, increased investment, job creation and effective administration.
Again, this is the textbook definition of SEZ. In Pakistan they are even more important because they are at the center of the China Pakistan Economic Corridor (CPEC). The SEZs along the CPEC routes and at key points, especially in the north, not only have different laws, but have been a daunting undertaking in building infrastructure, housing, electricity, markets, communications systems and anything else that might be required to change these SEZs to juggernauts of economic growth.
These SEZs are designed to give Pakistan a new industrial identity in which the country will stand side by side with Chinese companies to launch exciting new economic activities in these areas. Pakistan has a number of opportunities to benefit from these zones, particularly in partnership with China.
In this article we'd like to look at a new business venture that wants to leverage the SEZ model. While the company in question has a clear Chinese connection, it is by no means part of the CPEC and is a private company. Challenge is a Chinese company that operates in different parts of the world and under which a number of umbrella organizations work.
The interesting thing about Challenge is the customers. Although new to Pakistan, Challenge Textile already has global apparel and accessory brands such as Adidas, Icebreaker, Polartec, The North Face, Smartwool, Uniqlo, Primaloft and, more recently, Reebok among its clients thanks to its Chinese affiliation.
With these companies as customers, Challenge has already made a contribution to Pakistan's export-friendly outlook by exporting textile products worth USD 45 million every year since it went into operation in Pakistan. Now they want to get permission to set up their activities in a SEZ, which can lead to a further increase in Pakistan's export destinations.
More importantly, Challenge brings a different kind of business to Pakistan. You see, all industries in Pakistan have a terrible habit – they demand things from the government as if they were their God-given rights. This tradition of whining across all Pakistani industries results in painful copies when interviewing an association CEO or chairman.
But Challenge is different because they don't ask for anything, just show what they have achieved so far. Instead of asking for favors, they try to focus on what they can bring to the table in Pakistan. What they want to bring with them now, especially if they get their SEZs, are $ 1 billion in exports. Here's what they're all about.
The company in question
How did the Challenge Group manage to attract high profile customers like Adidas and The North Face? Prior to operating in Pakistan, the group was one of the most famous, recognized and acclaimed clothing manufacturers in China. Essentially, the business is that they make quality clothing that well-known brands like Adidas would love to put their name on and sell.
The group mainly deals with outdoor and sportswear and has been in the technical circular knitting business for two decades since 2001. Circular knitting is made with a machine that knits the fabric in a continuous circle (tube). The weight is "light". The fabric is thin. T-shirt fabric is the best example of circular knitting. All of these properties make circular knit products ideal for sportswear. They are able to produce the lightest, finest items needed on the market.
In China, they were named one of the three most innovative companies in the textile industry due to their creative product lines. The Chinese Ministry of Industry and Information Technology has also named it one of the four most sustainable companies in the textile industry.
When the company came to Pakistan it showed great confidence in the market and recognized the potential that Pakistan has as a textile exporter. Your investment through Challenge Fashion has been significant, but what is even more encouraging is that the investment appears to be long term.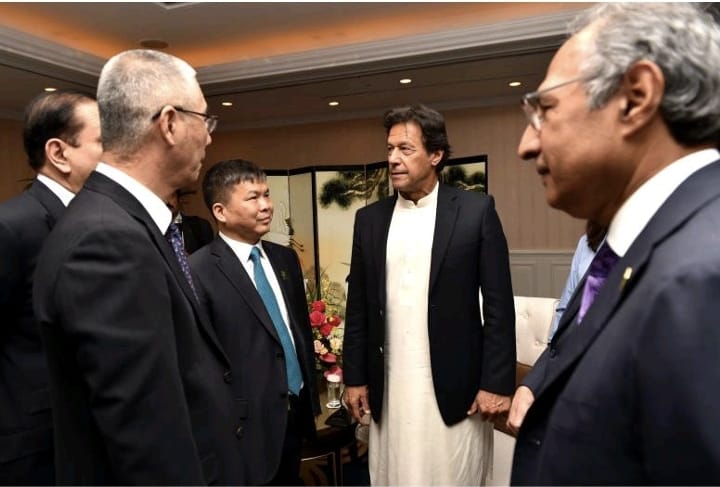 It is currently planned to invest $ 150 million in Pakistan over the next three years. This investment would create nearly 20,000 jobs in Pakistan and exports valued at US $ 1 billion over the next five years, which would greatly improve Pakistan's balance of payments.
The company's argument, as told to Profit, is that it is exactly the type of company that the Pakistani government wants to promote because it will be good for business and good for the country's economy. It's a simple two-way equation: the government gets an improved economy, jobs, and a recognized company that works peacefully in Pakistan, and the Challenge Group continues to make profits.
The Pakistani economy is currently in need of a kick-start with plenty of foreign investment, and this has been the federal government's strategy. This is exactly what the group brings to the table. Not only will the investment improve Pakistan's reputation as a location for foreign investment and encourage others to join the fight, but it will also be of great benefit to the government to have a company partnered with it that sees their vision of it on par To improve economy in Pakistan.
That is why the company now wants to set up a special economic zone. Now it would be interesting if a single company got one and something like clothes, especially since they ask for one near Lahore. However, this is exactly the type of innovation that has also been the hallmark of the group in China and that won all of its key customers.
The establishment of a SEZ near Lahore, the company said, will encourage other national and multinational business groups to expand in Pakistan. Aside from the growth of foreign investment and a better balance of payments, the formation of these SEZs, like most SEZs, hopes to bring about industrial modernization in Pakistan due to increased competition.
It will also quickly develop and urbanize areas around the 80 hectare land on which the group plans to build their SEZ. This will also lead to a higher standard of living in these areas and encourage people there to start side businesses.
Viability of SEZ
Each district of Pakistan has an industrial zone or an area with an infrastructure that offers a variety of advantages. There are 26 industrial areas in Punjab, 30 in Sindh, seven in Balochistan and 12 in Khyber Pakhtunkhwa. The problem with valuation, however, is that these goods fail miserably. They have been poorly placed in remote areas and with no incentive to move there, a lack of skilled labor and basic facilities plagues these lands.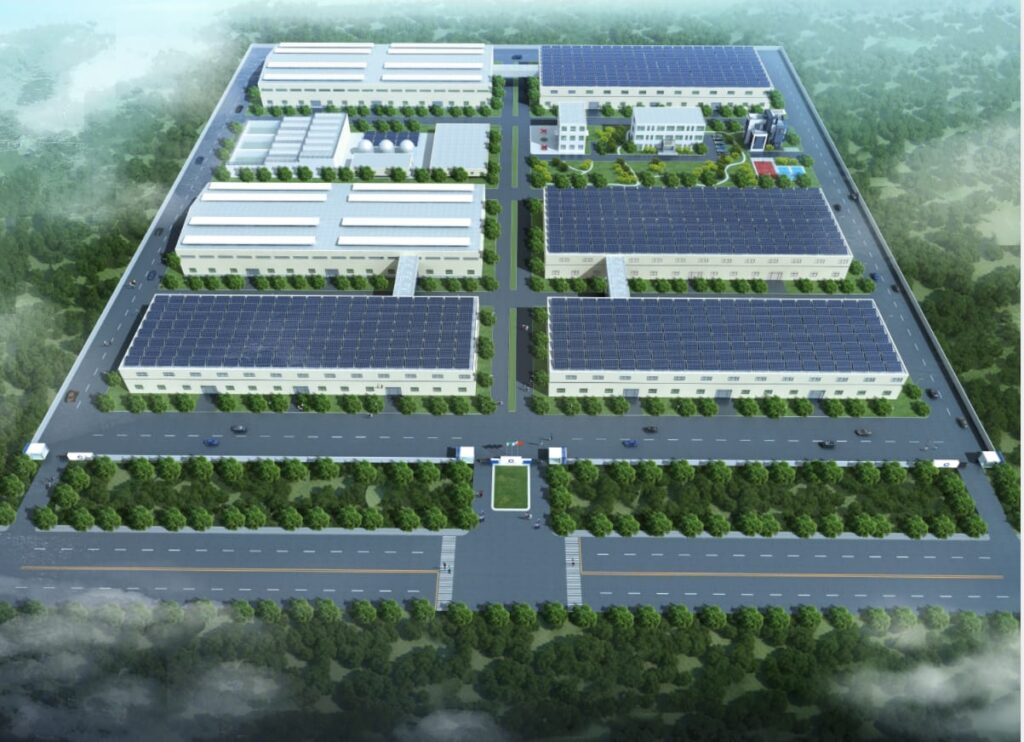 These goods were an early forerunner of the SEZ. Some of them have been more successful, especially in larger cities with significant populations and institutions. Perhaps the best example is Sialkot, which is known for its sporting goods and surgical instruments. The reason why Sialkot has become famous for these products is precisely because it is a special industrial area. The same applies to Faisalabad as well as textiles and technical products in Gujranwala.
Now the SEZ are planning to improve the model of industrial areas. According to the current SEZ law, the federal or state governments themselves or in cooperation with the private sector have various forms of public-private partnership or exclusively through the private sector. The tax benefits under the SEZ Act include a one-time exemption from duties and taxes for all capital goods imported into Pakistan for the development, operation and maintenance of an SEZ (for both the developer and the zone company) and an exemption from all taxes on income for a period of ten years. For any business looking to start up cheaply, this is a lot. According to the law, these SEZs must be set up on an area of ​​at least 50 acres with no maximum limit.
The group fulfills these requirements and is also building up near Lahore to keep them away from the worries of falling on the problems of the old industrial zone model.
The company already has 80 hectares of land near the Lahore-Kasur road that it intends to use for the development of a SEZ. The area is well above the area required for an SEZ, which means there will be more than enough space for related businesses to eventually set up in the area as well. However, the land is currently classified as agricultural land and has yet to be converted to industrial land by the Lahore Development Authority. The company is now keen to take that final step and wipe it off.
In a recent letter to the Prime Minister, the company indicated that Challenge Fashion had already started building a state-of-the-art knitting, dyeing and clothing park in Pakistan in April 2019, as promised by its chairman in China, Mr. Huang . According to the letter, in addition to its initial investment of $ 50 million, the company is preparing to invest an additional $ 100 million in Pakistan over the next three years.
So far the project has made rapid progress. In the first phase of their experiment, they were able to set up a 370,000 square meter sewing plant in just eight months, which employs 4,000 people. With this new facility, their exports are already climbing from $ 45 million last year to $ 70 million and are expected to increase to $ 100 million next year if work continues at this rate.