The Best Books We Read October–December 2020
We asked our contributors to share the best book they read from October through December when we played end-the-year-reading-it-all! So our gift to you is a fantastic list to murder your TBR. There is something for every reader here, including true crime memoir, poetry, hilarious murder with romance, anti-racism, horror, nature nonfiction, gothic fairytale, and so very much more. In these excellent book recommendations there are some old, some new, and some that aren't even out yet—a future treat!
All the Murmuring Bones by A.G. Slatter (Titan Books, March 9)
All the Murmuring Bones is such a gorgeous gothic fairytale. After her grandmother's death, Mirin becomes the last full O'Malley. The O'Malley's have always lived in Hob's Hallow, a tower at the edge of the sea, reaping the sea's rewards from—it is rumored—unnatural means (spoiler, the rumors are true). A cruel but wealthy cousin seeks her hand in marriage in order to claim Hob's Hallow and its supernatural wealth, and Mirin flees in the night, deciding to find her parents and escape her unwanted suitor. Her search leads her across a dark fairytale landscape and to a mansion as haunted as the one she left behind. This is a must-read for fans of Angela Carter, Melissa Albert, and Naomi Novik, and will probably be one of my favorite 2021 books.
—Margaret Kingsbury
American Betiya by Anuradha D. Rajurkar (Knopf, March 9)
American Betiya is a beautifully written and powerful story about a young Indian American girl navigating first love. Rani Kelkar has always been the perfect Indian American daughter, but when she meets Oliver, she knows her parents will never approve of him or their blooming relationship. It's not long before Rani is more tangled up in Oliver than she could have ever imagined, but Oliver is not exactly all that she dreamed about either. As Oliver's troubled home life, along with his prejudices about Rani's family and culture, begins to cause strife in their relationship, Rani finds herself getting more and more lost. Rani must reckon with being true to herself, and who her first love really is.
—Adiba Jaigirdar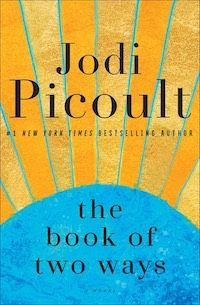 The Book of Two Ways by Jodi Picoult
Jodi Picoult's latest novel is a powerful exploration of what it means to be a mother, wife, lover, woman, and professional. The book's protagonist, Dawn, has a near-death experience and the face that flashes before her eyes in her possible final moments is not that of her husband, but of a lost love from her graduate school days. Picoult's novel forces Dawn to consider her life: did she make the right choices? Is there time to change them if she didn't? How have all the people she's loved and lost shaped her? How has she shaped them?
Not a sentence is wasted in this novel, which also seamlessly ties together lessons in Egyptology, physics, and what it means to be a death doula. It's a fascinating and relatable read, even if you've never stood in a 1000-year-old pyramid or helped a patient die with dignity and love. The world needs more characters like Dawn: intelligent, strong, flawed women who are devoted to their loved ones—but also know it's necessary to sometimes put themselves first, too. 
—Jamie Orsini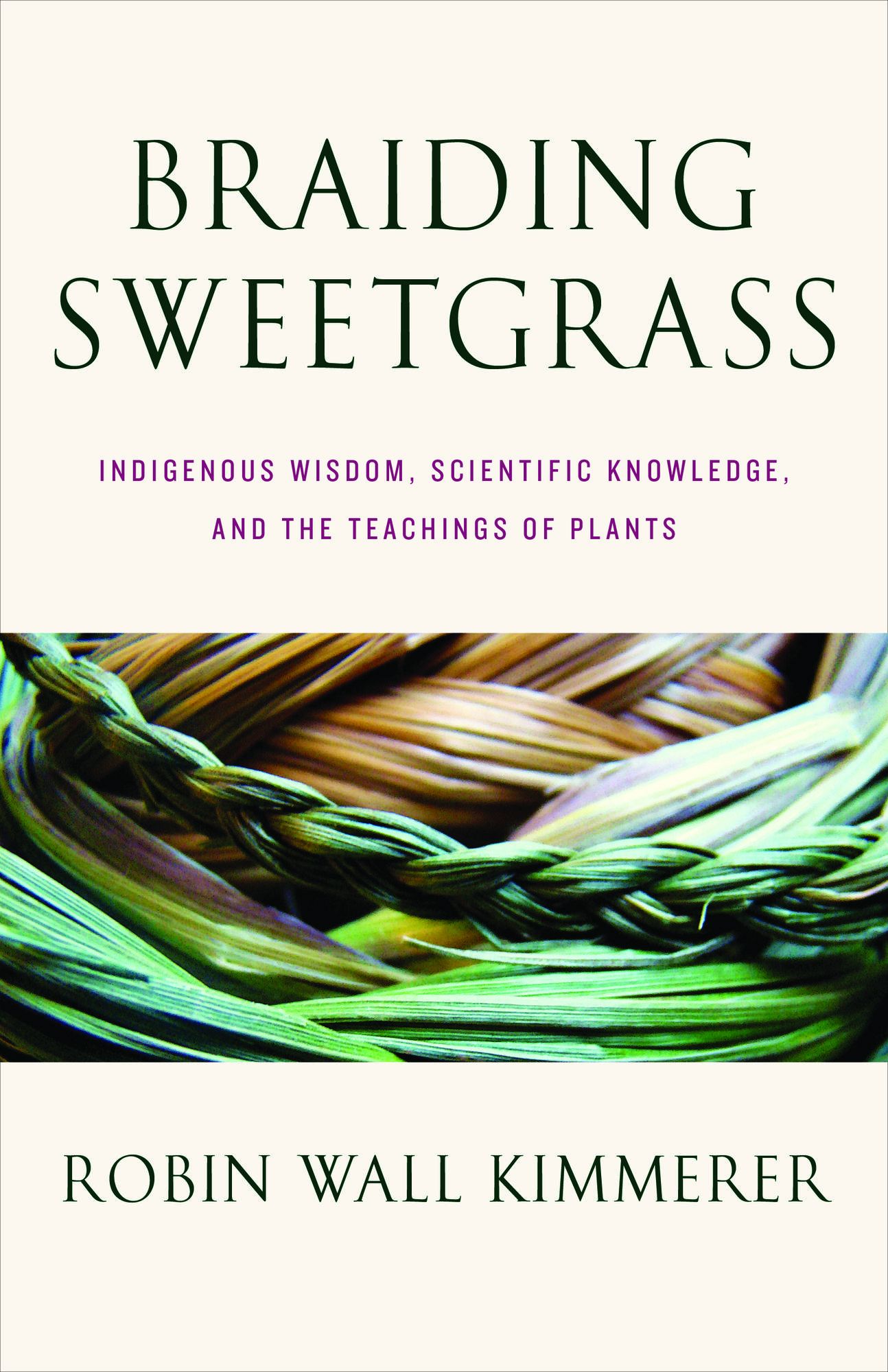 Braiding Sweetgrass by Robin Wall Kimmerer
I am an indoorsy person. When this book was chosen for a book club of mine, I was not enthused. After all, "the teachings of plants" was in the subtitle. I have killed succulents. But by the second essay in this book, I was transfixed. Kimmerer writes with such lyricism and reverence toward the world we live in. In a loose arc that nevertheless feels intentional, she paints a picture of a time when people behaved with reciprocity toward the land and toward each other…and she shows those who are still doing so. Indigenous people have always known that if they care for the land, the land will care for them. What she asks readers who are not indigenous to this land is to nevertheless move toward that same relationship of reverence and reciprocity and, in saving the land, save themselves. 
—Steph Auteri
Craft in the Real World: Rethinking Fiction Writing and Workshopping by Matthew Salesses (Catapult, January 19)
The MFA and its traditional workshop model have long been criticized and challenged, but rarely does it ever change—until now. The workshop model was made for white male writers, and this is the lens with which we too often view craft. Salesses turns the workshop on its head, and rightly so. He breaks down the ever-elusive "craft," to start, and dissects terms like plot, tone, believability, and more. I especially loved the second half of the book, where he gives examples of alternative kinds of workshops, examples of a syllabus, and talks about evaluation and grades. (The writing and revision exercises are also fabulous). This book forces people to ask, What have we been centering in the MFA world? What do we value—and who is "we," by the way?—in workshops and how does this affect diverse writers? How can we change the landscape of creative writing? This book is a start, and I hope it winds up in every writing teacher and MFA instructor's hands as required reading. 
—Jaime Herndon
Darius the Great Is Not Okay (Darius the Great #1) by Adib Khorram
Darius the Great is an incredibly endearing protagonist. His Star Trek and Lord of the Rings references were so on point, and I loved reading about his passion for tea (and the delicious descriptions of the different teas he makes!). Darius is also coping with depression, something he and and his dad both share. Darius has felt out of place for most of his life, but when he and his family take a trip to Iran to visit his ailing grandfather, Darius slowly grows to find his niche. From a new friend named Sohrab, a boy who really seems to get him (and who he may be catching feelings for), to becoming immersed in a loving and boisterous extended family, this trip has a lasting impact on Darius. CW: Depression
—Megan Mabee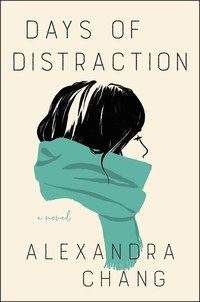 Days of Distraction by Alexandra Chang
When I was reading the book, the word that came to my mind was grateful. I felt grateful that such a book was out there for me to read over and over again. This tells the story of our protagonist, Jing, who is struggling to find her place in a world where she has to justify not only her work, but the color of her skin. The author, Chang, is not afraid to probe under your skin to make you question all your inner biases. Through ordinary moments, Chang sheds light on what impact little acts of preconceived notions about someone's identity can have on their ability to function on the daily. Our protagonist is a writer who is trying to make her work stand out in an industry where a digital platform is on the standby to replace five writers like her. And so, one of my favorite parts about Chang's subtle critique is that she does not offer up radical notions of being done with technology, but rather talks of how everyone feels themselves disappearing a little, and they may no longer have much of a choice.
—Nusrah Javed
Deal With the Devil by Kit Rocha
In mid-November I gave birth to my second daughter, and I knew the fourth trimester was (still is) going to be full of long nights. I needed something entertaining to read during those dreaded late-night hours while nursing my baby. I needed excitement, action, and romance, and Deal with the Devil delivered on all fronts. It follows a group of mercenary librarians who serve and protect their community in a post-apocalyptic world. They meet a group of rogue soldiers (of course they're all attractive to boot) seeking to recover and move on from their own haunted pasts. This has so many fun tropes (Grumpy one falls for the sunshine one! Found family meets another found family and there are Many Swoony Looks!) while also diving deep into trauma and connection. This book got me through many witching hours, and for that I am grateful. I can't wait to read more books set in this world. 
—Lyndsie Manusos
Dial A for Aunties by Jesse Q. Sutanto (Berkley, April 27)
Wrap a romcom with a crime novel, sprinkle in Weekend At Bernie's, and you get this deliciously fun, big-hearted book. Told in past and present, we learn of lost love, hope for love found, and watch a bickering (with love) family try to dispose of a body to help one of their own during a huge wedding. It's hilarious! No, seriously there are just the right amount of ridiculous situations to have you rooting for them to get away with "accidental murder" and hope to be adopted into this big Chinese-Indonesian family. I mean, they're willing to help you bury a body. And run a successful wedding business while doing it. If you love romcoms (this is PERFECT for adaptation) do not miss this 2021 gem of a release.
—Jamie Canavés
Everything Comes Next by Naomi Shihab Nye
This is a wonderful collection of Naomi Shihab Nye's previously published and new poems. The poems capture the essence of human life and the poet's experiences as an Arab American poet. They are filled with warmth, insight and observations. The book was published in September 2020 and she's Poetry Foundation's Young People's Poet Laureate from right now! 
—Yashvi Peeti
Furia by Yamile Saied Méndez
I came into reading Furia when the galley was sent to me this early fall, and little did I know I would fall so in love with this multicultural story. Set in Rosario, Argentina, the book follows soccer-passionate Camila Hassan, who leads a secretive double-life. At home, they do not know she's known as La Furia, an intense soccer player dreaming of playing in the big leagues. Yet, at home, she is very careful about who she showcases her passion to, living under the intense scrutiny of her mother's narrow expectations, her rising soccer star brother, and her short-tempered father. When a flame of her past, Diego, shows up once more after becoming an international soccer player, Camila is forced to face her reality and her struggles of the past. But can she make her life her own, surrounded by so many obstacles and those who don't seem to believe she belongs in the field of her dreams? You'll have to read to find out, and you'll fall in love with her powerful tale of girl power, ambition and drive.
—Aurora Lydia Dominguez
The Hammer of Witches by Kelly Rose Pflug-Back
I love when you start a book with no expectations and it blows you away. This slim collection of poetry by a queer Canadian writer was just the thing: spooky, mystical, autumnal, feminist, dark. Themes include witches (obviously), loss, longing, necromancy, ancient myth, suicide, nature, death, nighttime, horror, ghosts, and the body. The imagery and play with words are incredible. A few short favorite lines: "It was dark, and the world sang to itself / to keep from being frightened" and "I dream of pressing my lips / to the burst hyacinth / of your mouth." It is a perfect dark queer feminist pagan read.
—Casey Stepaniuk
Hot Dog Girl by Jennifer Dugan
I didn't really know what this book was about—a girl in a hot dog costume, obvs, but not much else—just that I kept seeing it mentioned by other Rioters. There was no wait for it at my library, so I picked it up and it spent the next several hours surprising and delighting me. There's fake dating? And surprise queerness?? And it's just so, so lovely??? I immediately read Dugan's second book, Verona Comics, which is heavier in tone (it's a Romeo and Juliet retelling) but just as lovely. I am now a devotee.
—Annika Barranti Klein
How Much of These Hills is Gold by C Pam Zhang
In my ever-growing thirst for Asian American historical fiction, I came across C Pam Zhang's debut novel. It was a stunning find and everything I wanted a depiction of early Chinese American life to be: an intimate portrait of a family trying to survive during the Gold Rush era set against the backdrop of cowboys, rugged landscapes, and western expansion. The author describes her story as an impressionistic painting (as opposed to photorealistic rendering) which I think perfectly describes the style of the novel.  The mythological feel; the Wild West from a little-known and little-imagined perspective; the questions of race, belonging, and gender identity this novel stirs up; and last but not least, the author's mesmerizing prose – all of these elements made for one of the most satisfying reads I've had in a while.
—Jean Kuo Lee
How the King of Elfhame Learned to Hate Stories by Holly Black
The illustrations in How the King of Elfhame Learned to Hate Stories were definitely one of the biggest draws for me—I'm a sucker for pretty pictures. More than that, this companion to the Folk of the Air trilogy provides a much-needed (I think) look behind the curtain into Cardan's past that helps to flesh his character out and gives us some great context into the hinted elements of his past that were so intriguing to speculate about in the original trilogy.
—Neymat Raboobee
How to Catch a Queen by Alyssa Cole
I didn't know it was possible for me to love Alyssa Cole's books any more, but then I met Shanti and Sanyu. The book centers around an arranged marriage between an anxious new king struggling under the shadow of his father's complicated legacy and a woman who's always longed to gain the power to change the world. And it's just utter perfection. Smart, steamy, compulsively readable. I didn't want to sit this book down for even a moment. And boy oh boy am I excited for the next book in the series about an investigator and a long lost princess. It sounds like a queer Princess Diaries for grown ups. 
—Rachel Brittain
Let's Never Talk About This Again by Sara Faith Alterman
Sara Faith Alterman grew up with parents who were prim and proper. They never discussed sex or said bad words. So when a teenaged Sara discovered a slew of raunchy books crammed in the back of a bookshelf, she was scandalized. Games to Play With Your Pussy was written by her father, Ira. This, too, was never discussed, until decades later when her dad began acting strange. He lost his job and was working on reviving his writing career with a new line of sex books, and he needed his daughter's help editing. 
As her father sinks into the tidal waves of Alzheimer's, Alterman navigates the devastating changes in her father's life along with her own. She's married, makes countless trips across the country, and has a baby in the time it takes for his body to deteriorate. Let's Never Talk About This Again is a funny and weird and tender and oh so very sad memoir about a dad with Alzheimer's. 
—Ashley Holstrom
The Mermaid, the Witch, and the Sea by Maggie Tokuda-Hall
This book is absolutely gorgeous. The world is rich and lush and the characters have depth and beauty, each in their own ways. What I would have given as a young adult to have a book like this, with complex queer characters of color at the center of a truly mesmerizing story, instead of the many books that cast queer characters of color as footnotes, sidekicks, and comic relief. This book stuck in my head for weeks and weeks after reading it. Pirates, mermaids, witches, romance, harrowing escapes, murder. I adore this book.
—Patricia Elzie-Tuttle
Piranesi by Susanna Clarke
Piranesi rejuvenated my appreciation and wonder towards our world, or any world, for that matter. It is definitely fantastic—by that, I mean it's stellar in its writing and plot and also carefully structured with elements of fantasy. The tale of mystery, curiosity, and discovery teaches us that we are complex beings with many stories, and within each of us is a whole landscape, be it of cities, the countryside, the mountains and rivers, the forest, or Piranesi's own seascape of infinite waters.
—Janice Yim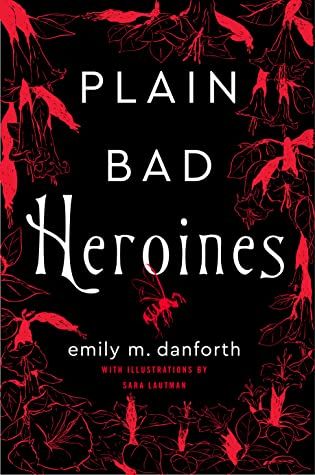 Plain Bad Heroines by Emily M. Danforth
I was so excited about Plain Bad Heroines when I first heard about it. A horror novel set in a girls' boarding school with lots of humor and sapphic romance? Yes, please. I preordered it from my local bookstore immediately. When I finally got into this one, it was a little daunting at first because of the 600+ page count, but as soon as I got into the story and the snarky voice of the narrator, I tore through it. As a horror fanatic, of course I loved the scary moments (and there were many). But what I loved even more were these characters, women who are deeply flawed and often unlikable. But that's the whole point of this story. Women shouldn't have to be likable, and they shouldn't have to be extraordinary. Heroines can be plain and bad. And their stories are still worthy of being told. 
—Emily Martin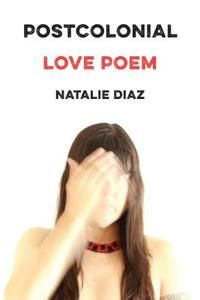 Postcolonial Love Poem by Natalie Diaz
I hadn't read a book of poems in a long time, and Natalie Diaz's collection was a wonderful way to return to the genre. These poems are about love and land, bodies and rivers. They are about living as an indigenous and Latinx woman, loving and celebrating the world with a full acknowledgement of injustice and suffering, as well as beauty and desire. The poems are so many things: sensual and political, confident and questioning. They are about family, culture, and nature. They are urgent and beautiful.  
—Rebecca Hussey
Revolutions of All Colors by Dewaine Farria
This is a slender novel that packs a lot of powerful moments. It spans several decades and focuses on two brothers, Michael and Gabriel, and their friend, Simon. Starting in the 1970s, the novel explores the lives of these young Black Americans. Simon is faced with what to do after his tour of duty ends, and grapples with his responsibility to a child he didn't want; Michael chases his dream of working in the fashion industry, even though he was teased and never felt supported for his choice; and Gabriel moves to the Ukraine to teach English and winds up falling for an arms dealer. Revolutions of All Colors masterfully conveys, in just 200 pages, the heaviness of lives constantly under examination because of race and sexuality, and their love for their country, each other, and themselves. I thought the novel was poignant and original, but it was Farria's writing that put it over the top for me. His writing really blew me away. It is easy to see how the book won the Syracuse University Veterans Writing Award.
—Liberty Hardy
Ring Shout by P. Djèlí Clark
Ring Shout is the most enthralling and creative book I've read in I-don't-know-how-long. It is a novella, and it definitely makes brilliant use of its short length to tell a fast and furious story. It pulled me into its pages right from the get, smack into the middle of a Georgia rooftop during 1922. Pretty quickly I fell in love with the characters of Maryse, Sadie, and Chef—three Black resistance fighters who are doing their best to rid their home state of half-human, half-monster Ku Klux Klan hybrids called Ku Kluxes. If you like Buffy the Vampire Slayer and/or racists getting their asses kicked, this is the book for you.
—Rachel Rosenberg
Sing, Unburied, Sing by Jesmyn Ward
This slim novel is devastating. Two adults and two children are driving through Mississippi to collect the children's father from prison, dealing along the way with neglect, addiction, racism, poverty, and intergenerational trauma. It's a tense and powerful mix. Ward makes not only the ghosts sing, but also all of these deeply flawed or troubled characters. I needed some time to recover after reading this book. 
—Christine Ro
Stamped: Racism, Antiracism, and You by Jason Reynolds and Ibram X. Kendi
With this "remix" of Dr. Ibram X. Kendi's Stamped from the Beginning, renowned children's author Jason Reynolds breaks down the history of racism and antiracism in an accessible, engaging voice. The text is geared toward young adults, but as an adult who learned a lot from this four-hour audiobook, I heartily recommend it to anyone 12 and up. One of the most helpful takeaways of the work is the vocabulary it offers readers for decoding ideas about race. The terms segregationist, assimilationist, and antiracist can be applied to any perspective on race from the beginning of racism to the present day. While a fantastic listen on its own, I also think this would be an incredible resource for educators looking to incorporate antiracist education into their curriculum.
—Emily Polson
The Third Rainbow Girl: The Long Life of a Double Murder in Appalachia by Emma Copley Eisenberg
The Third Rainbow Girl would be an intriguing true crime novel, even if that's all it was. But, that's only the half of it. The other half tangles with Eisenberg's personal experience living in Pocahontas County in 2009, the very same county where the murder of two young women in June of 1980 took place. Half true crime, half memoir, Eisenberg's experience threads through case material, contradicting interviews, and the 13 year wait for a trial, presenting a snapshot not only of the crime itself, but also of Pocahontas County still stuck in the aftershock decades later. It is a beautiful collision of genres. The 72 highlights on my Kindle attest to that more than words ever could.
—Addison Rizer
Whereabouts by Jhumpa Lahiri (Penguin Random House, April 27)
Jhumpa Lahiri is such an unfairly talented person that just writing brilliant, Pulitzer Prize–winning novels was no longer a challenge—so she wrote this, her first novel in nearly a decade, in Italian and then translated it to English. Because of course she did, she's amazing. And so is this book. This is not an action-packed thriller, it is a purposely slow, meandering look into the intimate details of the life of one woman. It might seem that a book about how much a gal likes to read and go to the pool and sit around would be very boring, but instead it is very exciting. Those are opposites! I've already read everything else Lahiri has written but this book made me want to go back and re-read it all. My brain should always be full of Lahiri!
—Tracy Shapley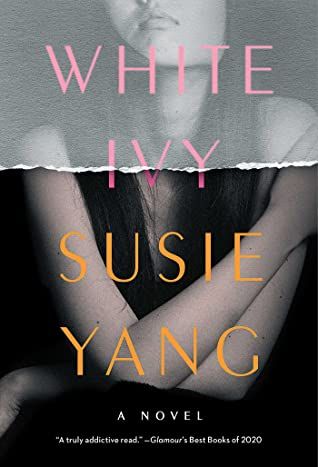 White Ivy by Susie Yang
White Ivy tells the tale of Ivy Lin, a girl caught between the social mores of two countries. Guided by her grandmother's thrifty ways, Ivy evolves into a woman who uses deceit to snare the man of her dreams, no matter the cost. Along the way, Ivy runs into a figure of her past and becomes entwined into a love triangle. Although Ivy strives to reach her dreams regardless of the cost, her obsession takes over her life. We go along with Ivy's journey toward serenity, and there are shocking twists along the way! I received this book through Libro.fm's ALC program, and I was fully engaged from beginning to end!
—Cathleen Perez Brenycz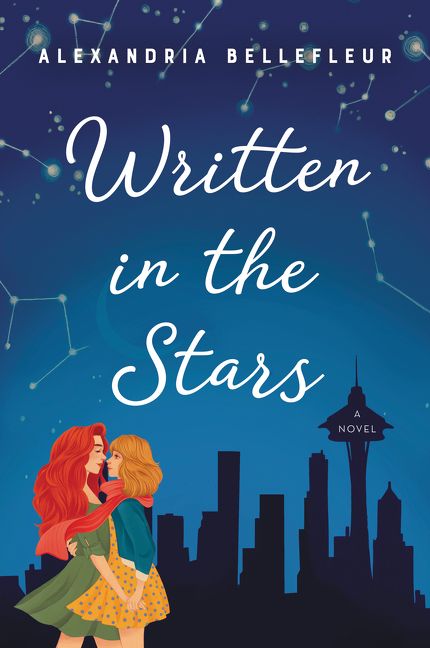 Written in the Stars by Alexendria Bellefleur
I loved this modern sapphic nod towards Pride and Prejudice (although I won't admit how long it took me to really realize that it was that). It combined the fake dating trope with the grumpy/sunshine one, and had a few others thrown in for good measure. One thing I enjoyed was that we got into the minds of both Elle and Darcy. We got to see what made them tick. I felt that the unfolding of the romance was believable as it was established from their first meeting that they were attracted to each other; they just thought they were too different. And they cared about each other even before they realized it. Darcy was quick to defend Elle against her family belittling her profession and Elle was right there when Darcy needed a pick-me-up. And while the ending was a bit more abrupt than I would have liked, I still had a big smile on my face at the end. I am likely going to reread this in the next few months for another pick-me-up because it was just that good.
—PN Hinton
Yolk by Mary H.K. Choi (Simon Schuster Books for Young Readers, March 2)
Jayne always imagined life would be different when she moved from her parents' home in Texas to New York for fashion school. But instead she's got the same boy problems, the same lack of direction, and the same disordered eating she isn't ready to confront. Her older sister June lives in New York too, but feels worlds away in her fancy apartment and cushy finance job. But when a cancer diagnosis leads them to commit insurance fraud, they must relearn to navigate their sibling relationship as adults. Mary H.K. Choi is a brilliant writer, and she tackles so many complex topics seamlessly, including the loneliness of new adulthood (a category that's probably more appropriate for this book than YA). Jayne and June's imperfect relationship and their struggle to relate to each other in their 20s feels so real. Yolk is messy and moving and masterful, and I couldn't put it down.
—Susie Dumond
You Should See Me in a Crown by Leah Johnson
Liz Lighty feels like an outsider in her mostly white, rich, prom-obsessed Indiana suburb. But when the financial aid for her first choice college disappears, she has to do something drastic to make her dream of leaving town come true. She has to run for prom queen in order to get the scholarship money. Winning will be no small feat. She's spent four years awkwardly trying to fly under the radar. She would be her town's first Black prom queen. And she starts developing a crush on Mac, a new girl in school who is also competing for queen. This story doesn't ignore realities like racism, grief, bullying, mental health, and homophobia. But instead of magnifying them into an issue book or trauma porn, the story integrates them into a sweet, cozy romance. I loved how steeped in high school this story is. It reminded me of the first books that got me hooked on YA romance, like Anna and the French Kiss by Stephanie Perkins and To All the Boys I've Loved Before by Jenny Han. 
—Alison Doherty
Your House Will Pay by Steph Cha
In Your House Will Pay, Grace Park is shaken after witnessing the shooting of her mother in the parking lot of her store. It's during this time of emotional turmoil for her family that she uncovers a long-buried family secret. And the real reason why her old sister, Miriam, is no longer in contact with their mother. This book is based on the real-life shooting of Latasha Harlins, a Black teenager, in the early 1990s. Her death happened two weeks after the video of Rodney King was released. In Natasha's case, she had been suspected of shoplifting and was shot in the back by Korean store owner Soon Ja Du. Du was convicted but never served time for her crime. I'm being purposefully vague, but it truly is An Experience to discover the truth with Grace as the novel unfolds. This book completely surprised and knocked me off my feet.
—Kate Krug