America's Test Kitchen Holiday Cookie Recipe
America's test kitchen book The Perfect Cookie: Your Ultimate Guide to Foolproof Cookies, Brownies, and Bars ($ 23) includes a recipe for foolproof Christmas cookies. How did ATK accomplish such a feat? Well, it starts with a "reverse creaming method" (explained above) and an important secret ingredient: cream cheese. This recipe and its unique, somewhat backward way of doing things will blow new and seasoned bakers alike away. Covered with a homemade glaze and colored grinding sugar, these cookies may look like you've spent hours in the kitchen, but in reality, they're a breeze to bake and decorate.
Looking for more great recipes for America's test kitchen? Sign up for a free trial of America's Test Kitchen's 2-week all-access membership. Membership includes recipes (tested by 60,000 home chefs!), Unbiased reviews of equipment and ingredients, innovative techniques, and how-to videos every month.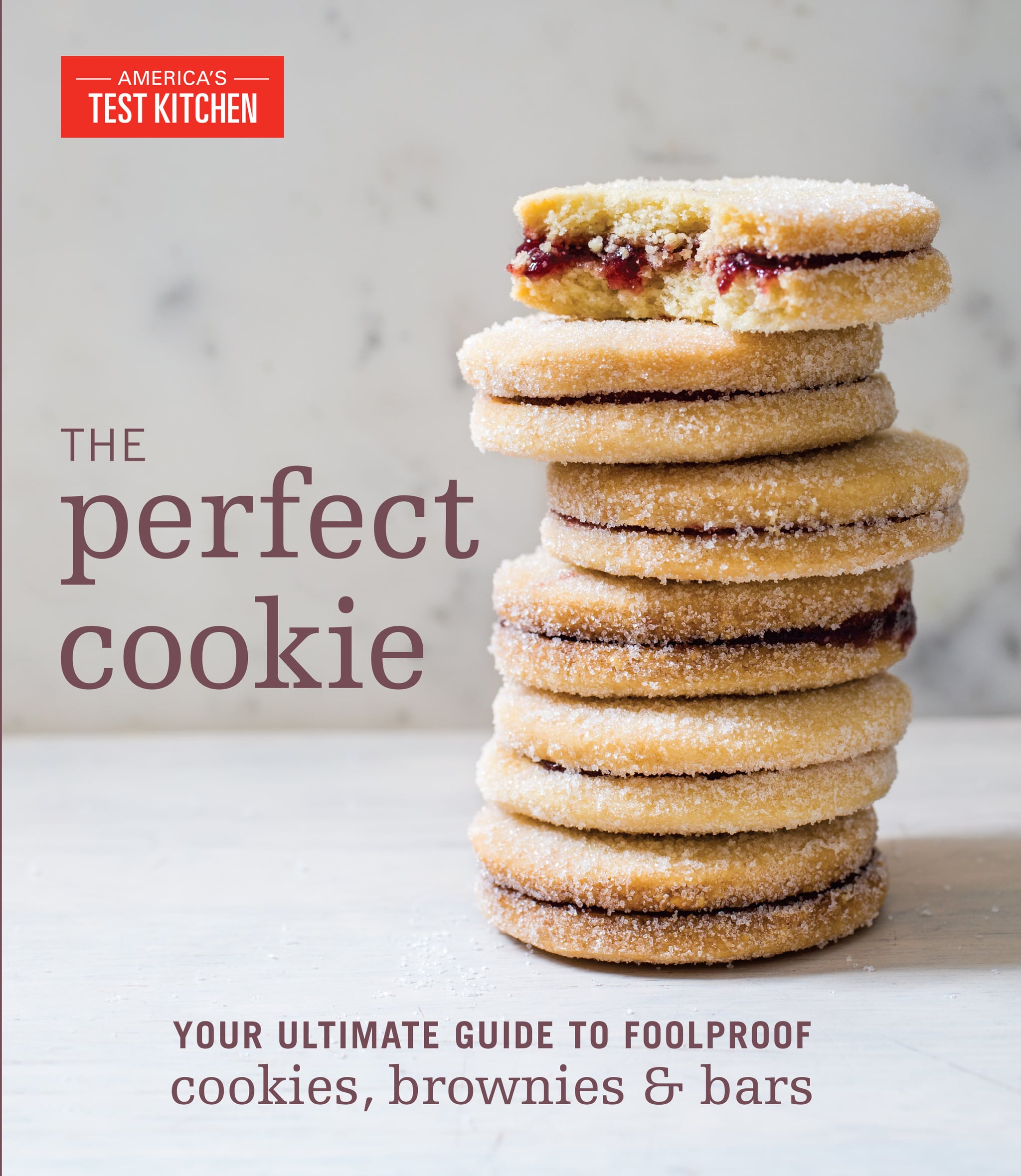 – Additional reporting from Anna Monette Roberts
Remarks
Making Christmas cookies – the rolled, cut, and glazed shortbread variety – is everyone's favorite fall baking activity. Unfortunately, these cookies either look good but taste like cardboard, or have a buttery, rich taste but no visual appeal. We wanted a simple recipe that would make cookies tough enough to decorate but tender enough to be worth eating. Superfine sugar contributed to a delicate texture, and the reverse creaming method – whipping the butter into the flour and sugar mixture – prevented the formation of air pockets and produced flat cookies that were easy to decorate. To make our dough a little more workable without adding more butter – we had reached the maximum at 16 tablespoons – we ended up adding some cream cheese, which made the dough easy to roll but not too soft. Baking the shortbread biscuits sheet by sheet made sure they baked evenly. Do not roll the leftovers more than once. This makes the cookies hard. This recipe can easily be doubled. You can decorate the cooled cookies with Easy all-purpose icing for a sweet, festive touch.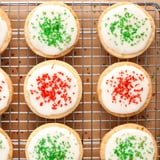 ingredients
For the cookies:
2 1/2 cups all-purpose flour
3/4 cup (5 1/4 ounces) superfine sugar
1/4 teaspoon salt
16 tablespoons unsalted butter, cut into 1/2-inch pieces and softened
1 ounce cream cheese, softened
2 teaspoons of vanilla extract
For the simple all-purpose glaze:
2 cups of powdered sugar
3 tablespoons of milk
1 ounce cream cheese, softened
Food coloring (optional)
Colored grinding sugar, for decoration, optional
Directions
How to make the cookies: Using a paddle-equipped stand mixer, mix the flour, sugar, and salt on low speed until well mixed. Add 1 piece of butter at a time and mix for 1 to 2 minutes until the batter looks crumbly and slightly wet. Add cream cheese and vanilla and beat until the batter just begins to form large lumps, about 30 seconds.
Put the dough on the counter. Knead until you get a cohesive mass and divide in half. Shape each half into a disc, wrap the slices tightly in plastic wrap and store in the refrigerator for at least 30 minutes or up to 2 days. (Wrapped dough can be frozen for up to 2 weeks. Let the dough thaw completely in the refrigerator before rolling.)
Using 1 slice of pastry at a time, roll 1/8 inch thick dough between 2 large sheets of parchment paper. Slide the dough between parchment on a baking sheet and cool it for about 10 minutes until it is firm.
Set the oven rack to the middle position and heat the oven to 375 ° F. Line 2 baking sheets with parchment. With 1 sheet of dough at a time, remove the top piece of parchment and cut the dough into shapes with cookie cutters. Using a thin offset spatula, transfer the shapes onto the prepared baking sheet about 1 inch apart.
Bake cookies, 1 sheet at a time, until light golden brown, about 10 minutes, turning the sheet halfway through the baking process. Let the biscuits cool on the baking sheet for 3 minutes, then transfer them to the wire rack. Let the cookies cool completely before serving.
Make glaze: Mix the ingredients. Coloring the glaze is optional.
Editor's note: Apply a small drop of glaze to each fully cooled biscuit and use the back of a spoon or offset spatula to spread it in a thin layer, being careful not to let it run over the edges. While the icing is still wet, add the sprinkles. Let dry before serving.
Emphasis off The perfect biscuit. Copyright © 2017 by America's Test Kitchen. Published by Penguin Random House Publisher Services.
information
Category Desserts, Cookies Kitchen North American Yield 36 Cookies Total time 9 minutes, 59 seconds
Image source: America's test kitchen
The Perfect Cookie: Your Ultimate Guide to Foolproof Cookies, Brownies, and Bars
Buy now