9 Tucson spots to get rocks, gems and jewelry — even when the gem show isn't in town | Entertainment
Mike Davis took over his stepfather's rock shop — which has been around since 1972 — about 35 years ago.
"I had no idea what rocks were when I got here. I had no idea what this was," Davis says. "I had to study from Day 1."
His stepfather, though, was a mining engineer and loved rocks and minerals, starting DAH Rock Shop as a hobby shop in a Quonset hut.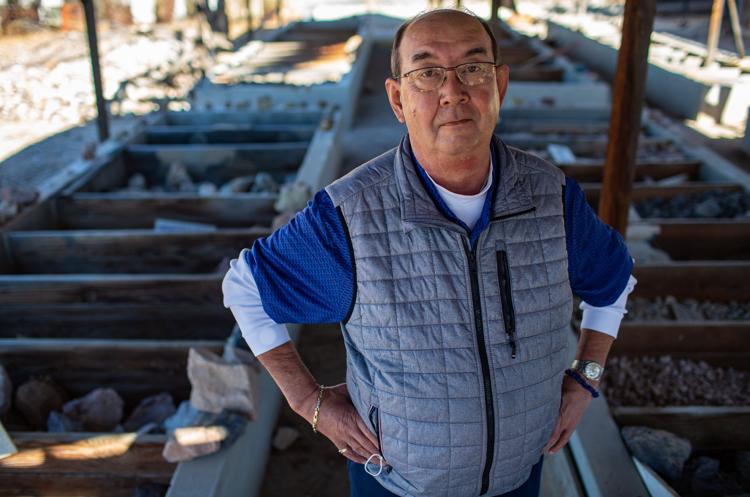 Mike Davis' DAH Rock Shop, 3401 N. Dodge Blvd., carries gems, jewelry and more, and features an outdoor lapidary.


Josh Galemore / Arizona Daily Star


"It was a hobby shop, but then I said, 'Come on, let's make it into a business,' " Davis says, eventually expanding the shop to what it is now.
Davis, who grew up in Japan and lived in California before moving to Tucson, also changed the name of the shop — which was then called Discount Agate House. But Davis kept the acronym, which also happens to be used as "the" in Hawaii.
The shop feels like a mini gem show — from the pyrite and rose quartz sitting on shelves to the fossilized coral and oysters. There's also jewelry, an outdoor lapidary and finds such as Himalayan salt lamps.
"We're really happy to be here," Davis says. "We know people that came here when they were small, and now they come with their kids who are small."
Tucson Mineral and Gem World
2801 S. Kinney Road, 883-0682