31 Best Sustainable Kitchen Products 2020 | The Strategist
31 items in this article
12 items on sale!
Photo: Courtesy of the Retailers
If you've already got yourself a reusable silicone straw or two, and you recycle and compost to the best of your ability, you might be looking for ways make your kitchen even eco-friendlier — which isn't always easy. "It's not always possible to make the choices you prefer to make due to constraints like time and money," says Micaela Preston of the natural-living blog Mindful Momma. "My philosophy is to help people understand the small choices they can make, and that any choice they make is a good choice." A great place to start is by finding products that allow you to avoid plastic wrap and paper waste, according to Preston, who adds that lots of sustainable products are actually more durable, attractive, and nicer to use than their single-use counterparts. To find other ways to create a more sustainable kitchen, we turned to Preston and eight other experts who make it their business to live as sustainably as possible for their recommendations.
Many of the folks we spoke with shared the same general tips for how to swap out single-use items for reusable ones — like switching from paper towels to cloth towels — but individual experts often recommended different versions of the same type of reusable product as his or her favorite. So we've grouped similar products accordingly to help you compare and choose the one that works best for you. We've also included some other Strategist–approved stuff for creating a more sustainable kitchen to round out the list — which, we should note, focuses on items you'd mostly keep and use in your kitchen. (But if you're looking for reusable tote and other bags to use while shopping for supplies for said kitchen, you can find our favorites here.)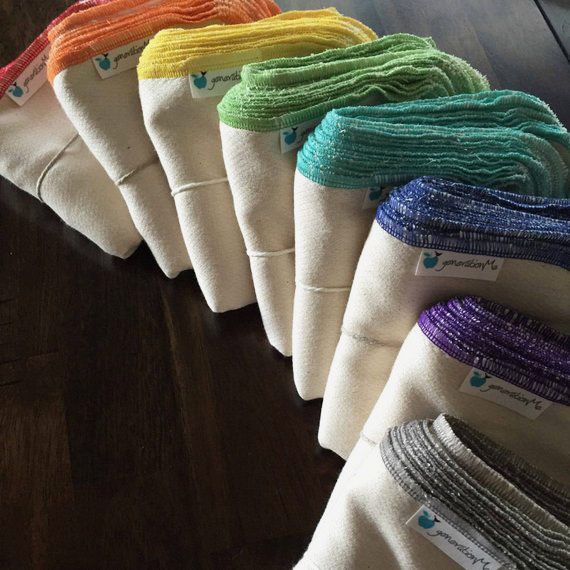 As Preston says, one of the simplest and affordable ways to kickstart an eco-friendly kitchen makeover is by swapping out single-use paper products for more reusable cloths. She directed us to this 12-pack of heavy-duty "paperless towels" that costs $15. Handmade from soft and absorbent bird's eye cotton (so-called for the fabric's diamond-weave pattern), they're machine washable and come in bleached or unbleached options. (You can also choose from more than a dozen thread colors for the outer edges, or spring for a "rainbow" pack for $15.50.) Preston likes to keep her towels under the sink and uses them for almost every kind of mess.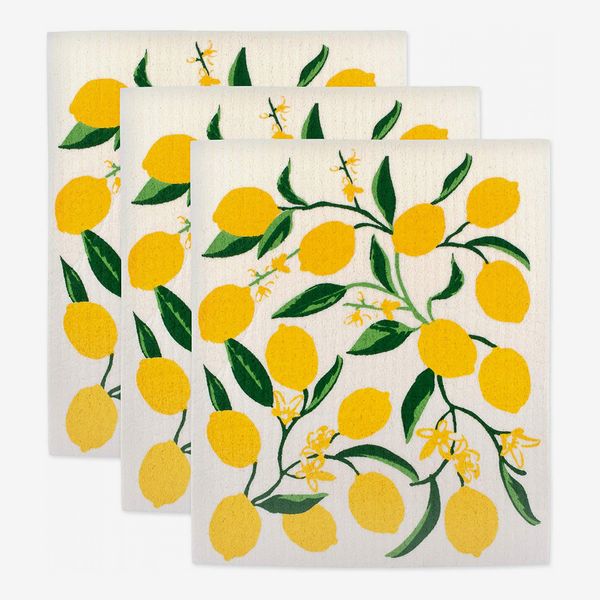 According to Strategist contributor Ashlea Halpern, a self-described compulsive cleaner who "could plough through half a roll [of paper towels] in one cleaning session," these Swedish dishcloths are "a game-changer." Invented by a Swedish engineer in 1949, the rags, which she calls "superabsorbent," are made of "100 percent naturally biodegradable cellulose or a combination of wood pulp and renewable cotton," dry quickly, and can be thrown in the wash. She uses them just as she would a paper towel and estimates that she's cut down on her paper-towel consumption by at least 80 percent. They come in "a zillion cheerful prints," Halpern notes, as well as in solid colors.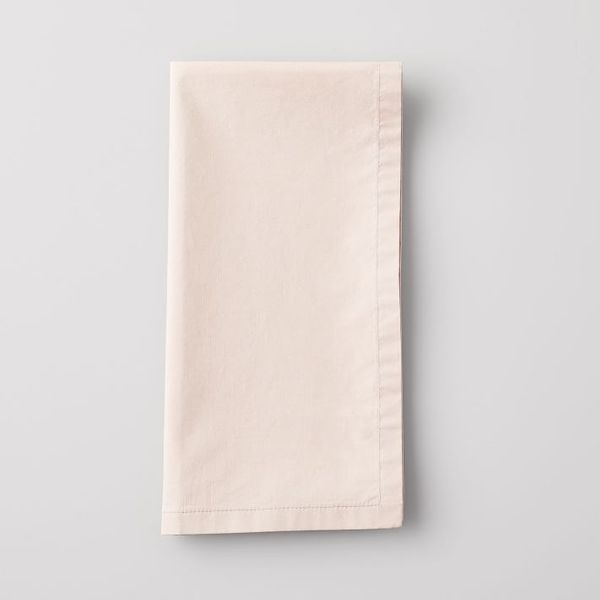 Swapping paper napkins for cloth napkins also goes a long way in reducing your consumption of single-use paper products. When Kelley Jonkoff, a certified KonMari consultant based in Raleigh, finally stopped using paper towels as napkins, she had a realization: "Until you cut way back on paper towels, you don't realize just how much money you're throwing in the trash buying them." In addition to helping you save money and reduce waste, Jonkoff says that "cloth napkins are also an easy way to bring a little more joy into your kitchen by choosing a design you love." She went with these napkins from West Elm in blush pink "because the color makes me so happy." They're also a great way to dress up your table, she adds.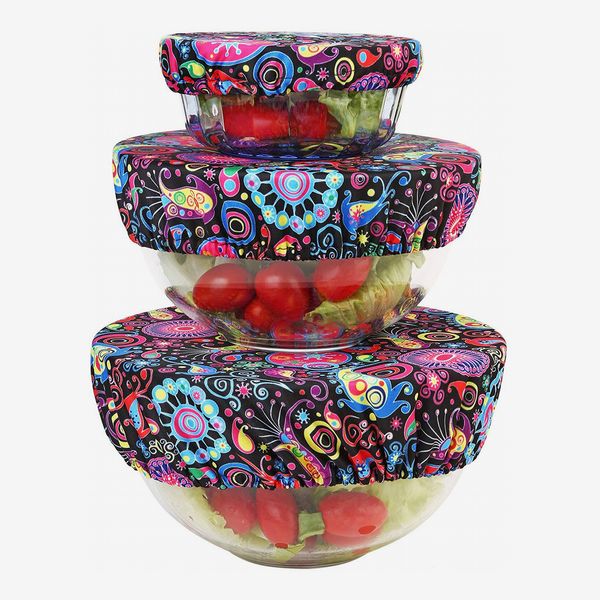 Plastic wrap is a workhorse in any kitchen, but if you're trying to cut out plastic, you'll want to find a more sustainable option. Preston opts for a set of reusable bowl covers that have elasticized edges that allow each cover to fit snugly around a bowl. They can also be wiped down or laundered. Her favorite covers, from Etsy, are currently unavailable, but these well-reviewed covers on Amazon are very similar — and cost a fraction of her favorite's price.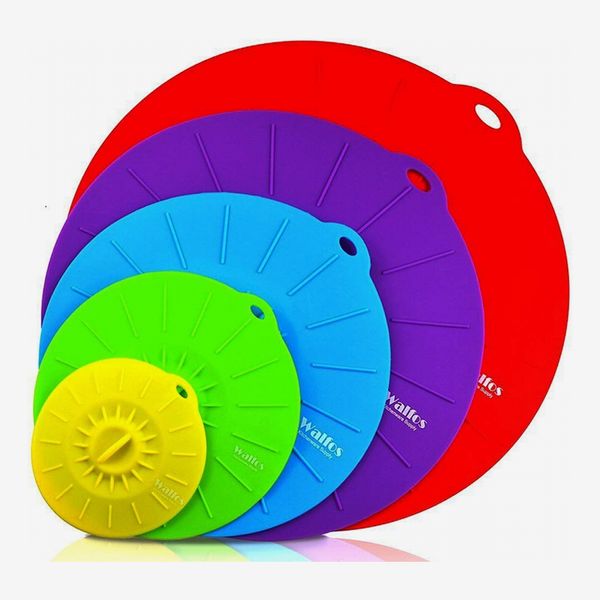 For those looking for a microwave-safe bowl cover, Preston recommends one made out of silicone. "Silicone is inert, so you don't have to worry about leaching. It'll keep the splatters from coming up and keep heat in there, too." This set includes five covers ranging in size from 4 inches to 12 inches in diameter, so you could theoretically cover everything from a small cup to a large mixing bowl.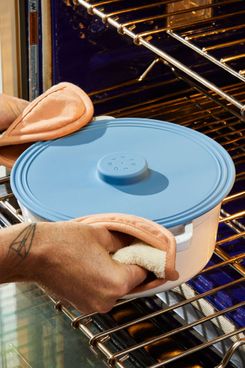 This similar set of reusable silicone lids comes recommended by Haley Boyd, the founder of shoe company Marais USA and another proponent of a zero-waste lifestyle. "These covers are great because they're not so size-specific," she told us when we spoke to her about the products she can't live without. "If the lid is a little bit bigger than the bowl, it doesn't matter." She likes that they're multi-use, noting that you can "just plop one on top of your bowl before sticking it in the fridge, cook on the stove top with one instead of using a regular lid," and that "they can even go in the oven."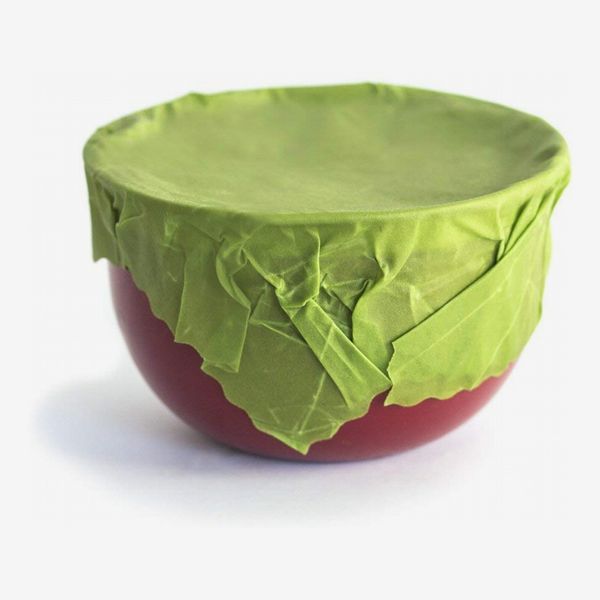 To wrap up food without using plastic wrap, two of our experts — Preston and Ali Rosen, the author of the potluck cookbook Bring It!: Tried and True Recipes for Potlucks and Casual Entertaining — recommend using beeswax paper. "I am obsessed with beeswax paper to wrap things," says Rosen. "It replaces plastic bags and plastic wrap and is super easy to clean. For me, it is the gold standard to start with when you are trying to be greener in the kitchen." Etee is one of the brands Rosen turns to for reusable wax food wraps — and if it sounds familiar, that's because she told us about it before when we asked her to share some of her picnic accessories with us: "Made of beeswax and tree resin and hemp, this breathable wrap can be reused and is biodegradable. I don't trust it with anything liquid, but for sandwiches and solids, it's surprisingly sturdy and keeps food very fresh."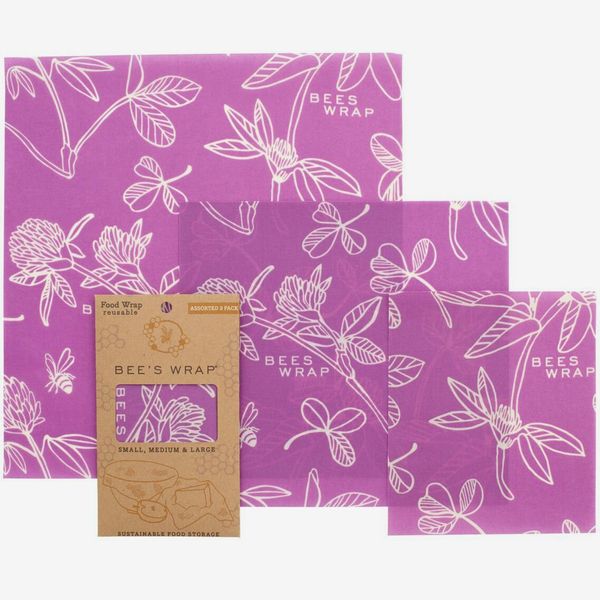 Strategist contributor Laura Perciasepe also swears by a similar (and slightly cheaper) beeswax cover from Bee's Wrap. Perciasepe calls each one "a classy little reusable scrap of organic cotton covered in beeswax, organic jojoba oil, and tree resin that can be used as an alternative to plastic wrap." Each wrap is washable and good for up to a year. (If cutting down on purchasing is part of your eco-friendly turn, Preston notes that you can also make on your own beeswax wraps for food.)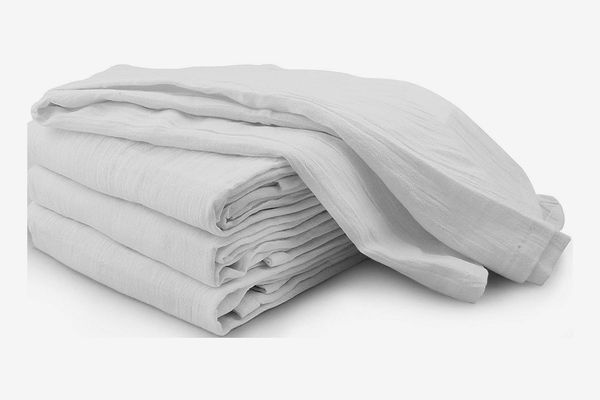 Two of our experts, Preston and Francine Jay (who recently published her second book, Lightly: How to Live a Simple, Serene, and Stress-free Life), say that another super-basic solution for avoiding plastic bags is to keep a set of flour-sack dish towels in your kitchen. Says Preston: "I use them to wrap up bread, cover bowls with them for short periods of time, and I use them to cover my kombucha while it ferments." She likes that they're also "lightweight and breathable."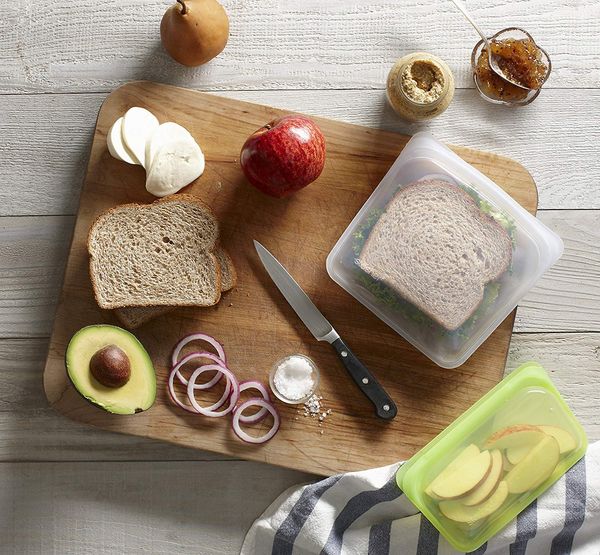 Preston's favorite alternative to plastic storage bags are these reusable silicone bags by Stasher (Boyd is also a fan and likes to keep them in her grocery tote). Billed as "the world's first fully functional, self-sealing, non-plastic bag," Stasher bags come in a variety of sizes and are airtight, can be put in the freezer and microwave — and even in boiling water for sous-vide cooking.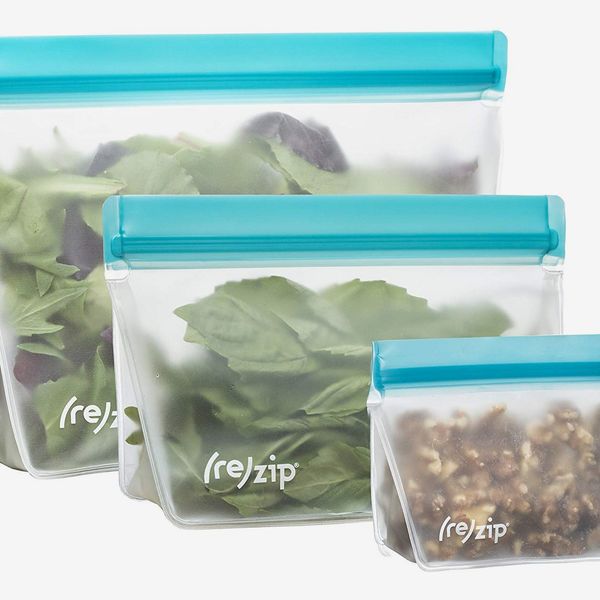 Strategist contributor Alison Freer also swears by reusable food bags, specifically Rezip's stand-up, airtight, leakproof, zipper-top bags made from FDA–grade PEVA material, which are "the closest thing I've found to the classic disposable zipper-lock storage bag," according to her. They come in a set of three, which makes them a little more budget-friendly than the Stasher bag, which is sold individually.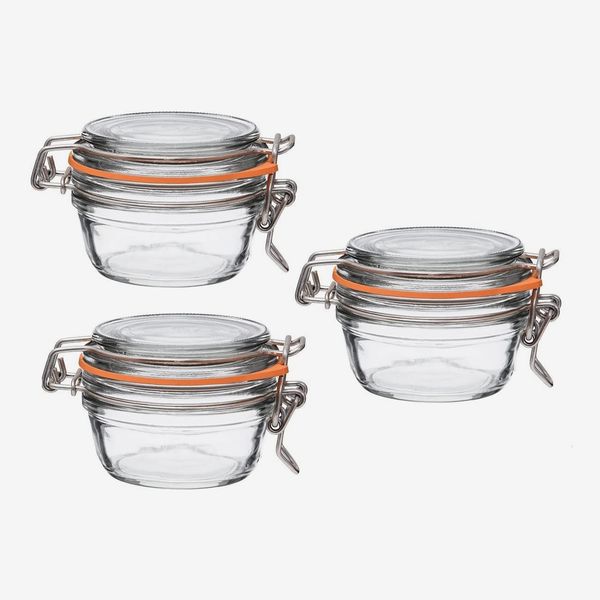 Bea Johnson, a pioneer of the zero-waste lifestyle and author of the book Zero Waste Home, favors French canning jars by Le Parfait for all of her food-storage needs. Not only do the lids stay attached (preventing a drawerful of mismatched tops), the jars can be refrigerated, put in the freezer, used for bulk goods in the pantry, taken to the store when grocery shopping, and even used to store trash. According to Johnson, these have eliminated the use of aluminum foil, plastic wrap, wax paper, and Ziploc bags in her home.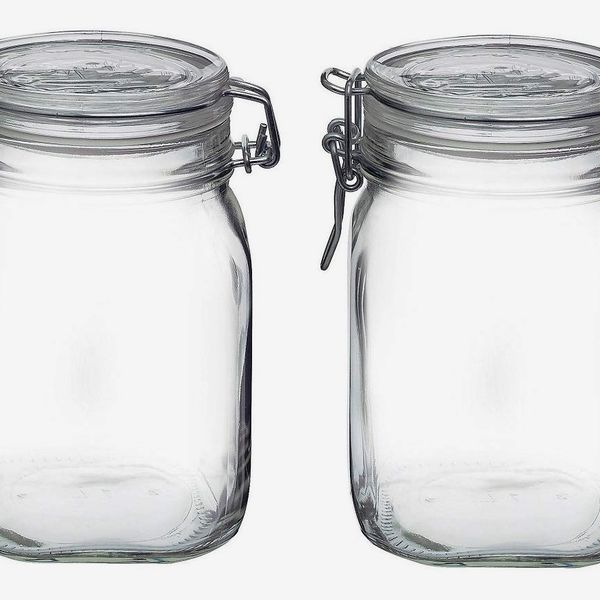 When Boyd started shopping the bulk bins (instead of buying prepackaged goods), she stocked up on lidded canning jars for her kitchen. Her go-to jars are these from Bormioli Rocco, which don't have logos on the sides and are a bit larger than the jars above (though they come in "almost every size," according to Boyd). "I bought like 30 of these jars and now my pantry is locked and loaded," she says. "Things stay fresh longer, and my pantry always looks pretty and organized."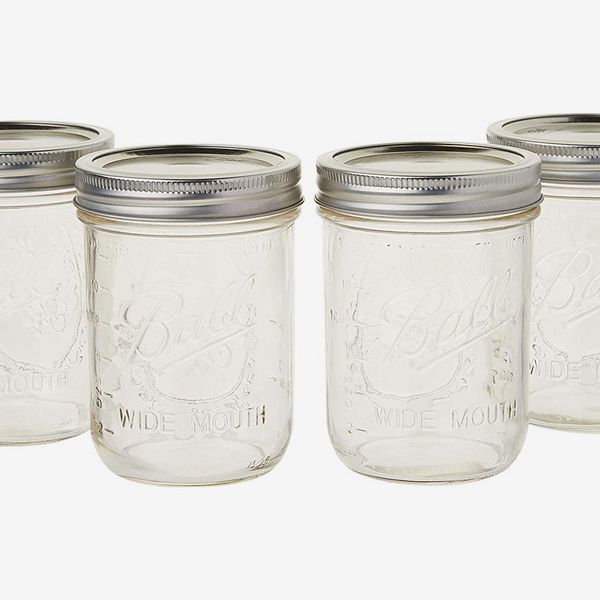 Lauren Singer, who is behind the blog Trash Is for Tossers and the waste-free store Package Free Shop, stands behind the humble Mason jar for a number of purposes, including food storage and grocery shopping. She recommends bringing them along to the farmers' market or the store, where you can buy grains, nuts, and other items in bulk, a.k.a., without any packaging. You can buy them in bulk, too, for not too much money.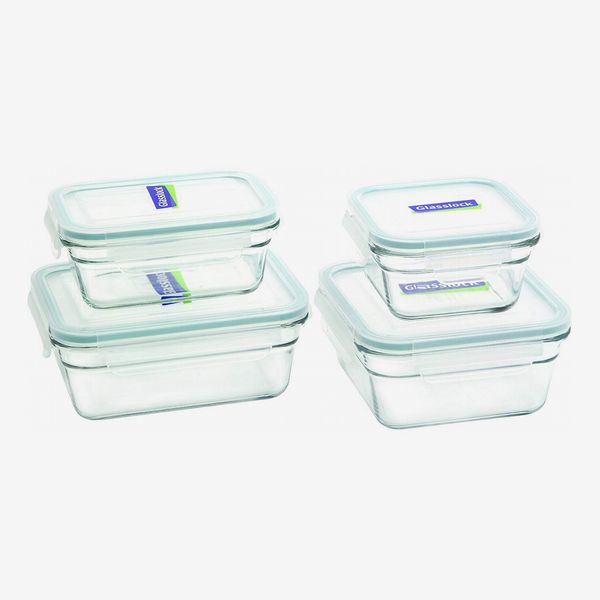 For a non-jar option, consider these glass containers that Jonkoff recommends. She admits that "these lids are made of plastic," but promises that "they last far longer than your average all-plastic grocery store food-storage containers. My husband and I have been using the same two sets for over five years with no issues." She notes that these can also function as serving dishes in a pinch, and that the four-pack comes with a variety of sizes. "The huge rectangle holds a boatload and the small sets are perfect for keeping that last bit of avocado without overcrowding the fridge," Jonkoff says.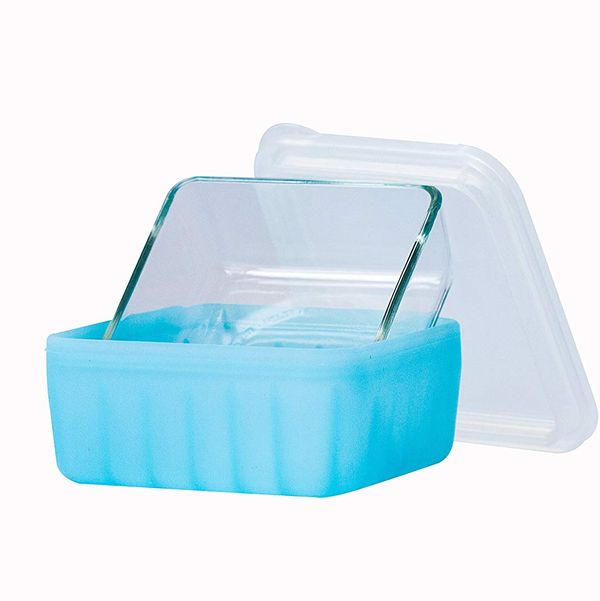 "What I like about glass storage containers is their versatility, Most can go in the freezer, microwave, dishwasher, and oven (minus the lids)," says Jay, whose favorite set of glass containers also has plastic lids. For those who don't want any plastic in their containers, Preston recommends these glass ones by Frego that come with lids made of silicone. The glass vessels also come with protective outer silicone sleeves (that also provide insulation), and their silicone lids have a dual lock ensure they won't open. These containers are also BPA-free, safe to put in freezers, microwaves, ovens, and dishwashers, and available in a bunch of fun colors.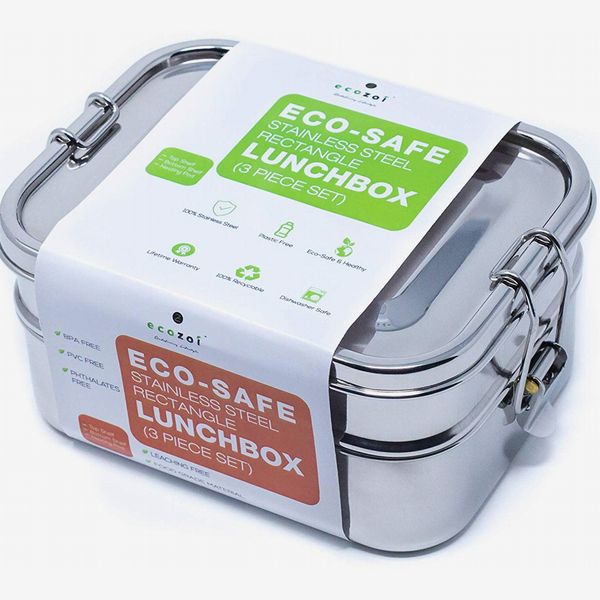 Stainless-steel containers are another type of food storage that our experts turn to when they want to cut down on plastic. "I lived in India for a while, and this is the staple item everyone uses for lunch," says Rosen. "I like this one because it doesn't leak, is good for the dishwasher, and is made from great materials." Singer also prefers stainless-steel containers, especially for storing meat and fish.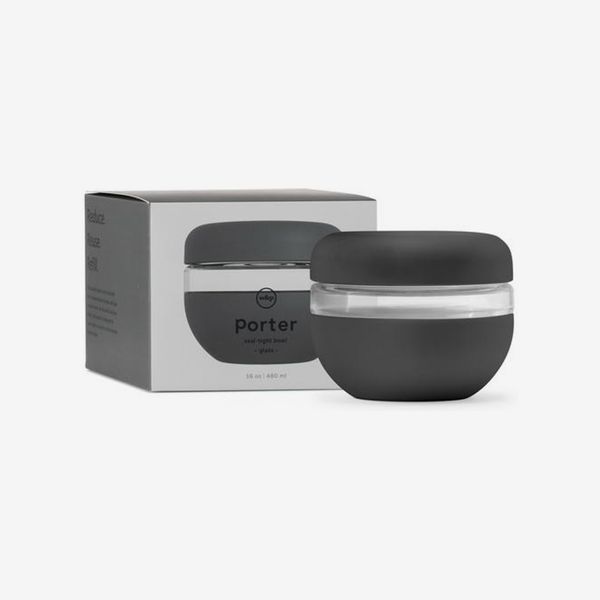 For stylish (and eco-friendly) food storage that travels well, consider the Porter bowl from W&P that writer Laura Fenton uses everyday. "My friend who is a food editor gave this to me, and it's become my go-to for toting lunch to work," says Fenton, the author of forthcoming book The Little Book of Living Small. The screw-top container is made of glass and wrapped in a protective sleeve of silicone. "It never leaks and I can put it in the microwave (and dishwasher) with none of the worries of plastic leaching chemicals into my food," adds Fenton. Boyd also uses a W&P bowl for her lunches, but she prefers one made out of ceramic, saying, "[it feels] like something that you would want to eat out of at home."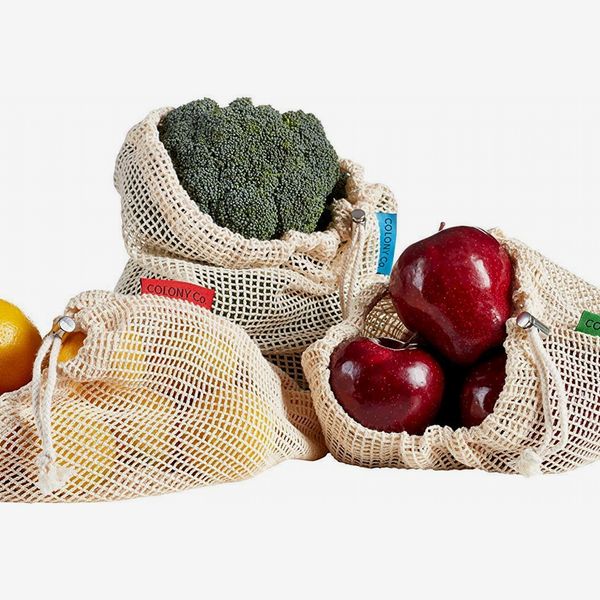 You can also replace single-use plastic produce bags with reusable ones when you go grocery shopping, according to our experts. Environmental-lifestyle expert Danny Seo of blog Naturally, Danny Seo, loves using cotton produce bags, specifically "these bags I found on Amazon." He calls the netted bags a "game-changer," adding that "they're breathable, lightweight, all-natural, and hold everything from loose lettuce to lemons. I love not using any plastic at the store to get my groceries."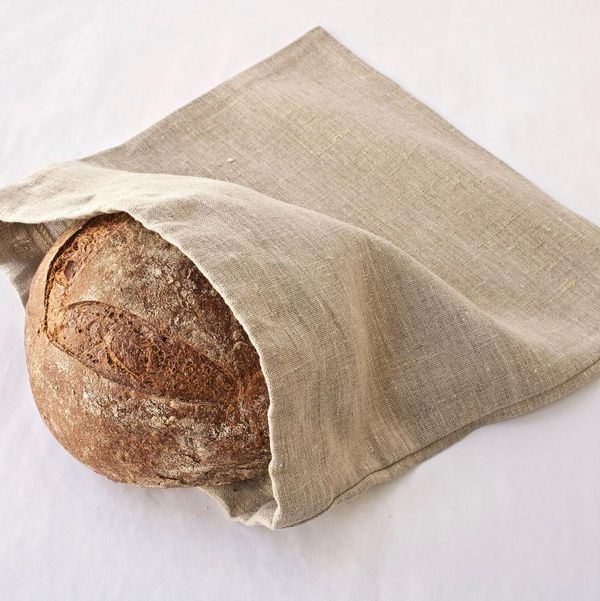 When buying bulk items like rice and lentils, Boyd puts them in these bags (which are made from linen instead of cotton) that she told us she keeps in her grocery tote with her Stashers.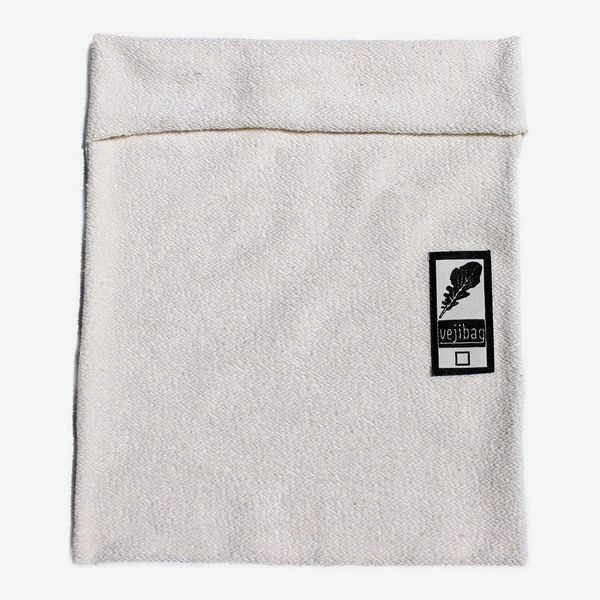 According to Strategist contributor Mattie Kahn, these cotton produce bags can be used to keep your veggies fresh for longer in the fridge. The Vejibag, Kahn says, is "the best piece of cotton cloth I have ever spent money on," because it allows vegetables to "breathe." When stored in plastic, veggies tend to turn into mush when you don't use them right away. With the Vejibag, "I've made spinach last a week compared to three or four days," Kahn says. To use, simply wet the cloth, throw in some fresh produce, then toss the whole thing in the crisper drawer, and voilà, enjoy unwilted greens for much longer than if they were kept in a plastic bag.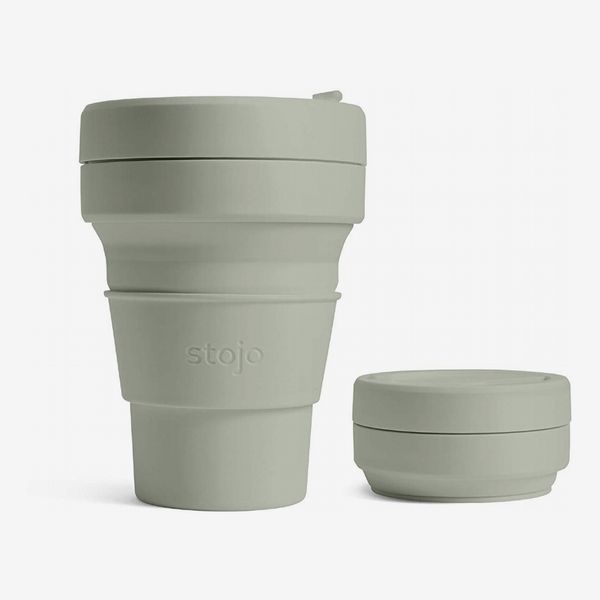 For Fenton, the discovery of this collapsible coffee cup was "nothing short of life-changing for my zero waste ambitions." With a body made of silicone and a plastic lid and heat sleeve, its mouth tab is airtight and leak proof. When you're finished with your beverage (or even a soup or porridge), you can fold it up into a two-inch disc and easily put it away. "I haven't bought a coffee in a disposable cup since I ordered mine in 2018," says Fenton. "It's always in my bag and takes up very little space."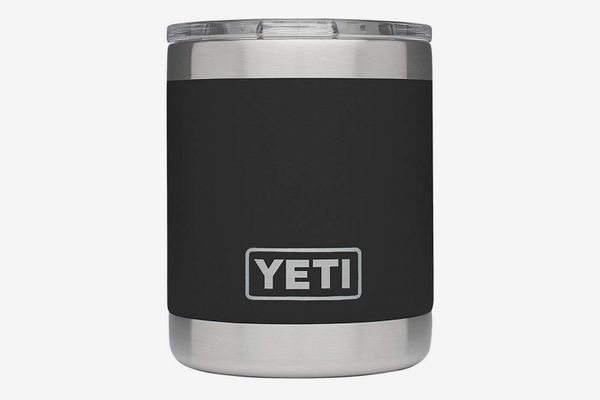 Laurel Miller, editor of Edible Aspen and the blog the Sustainable Kitchen, goes out of her way to avoid plastic water bottles and disposable coffee cups, which is why she turns to Yeti insulated beverage containers for hot drinks, cocktails while camping, and everything in between. "They're indestructible, and for someone like me, who travels a lot and is active, I'll just clip one of those to my backpack with a carabiner or toss it in my bag, so I don't have to rely on plastic and paper containers."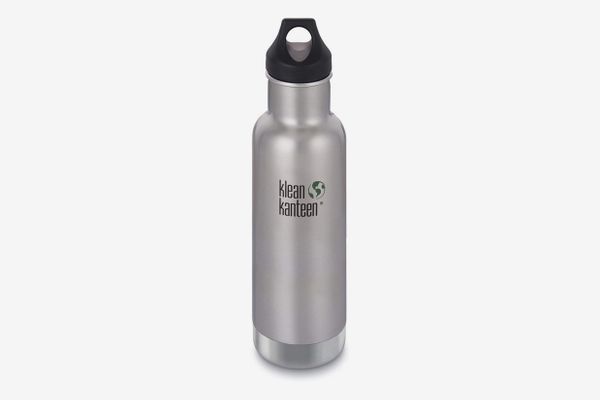 "I'm never without my Klean Canteen, either," Miller says. "I even travel overseas with it and decant bottled water, if that's a necessity, into it and cut down on plastic by only buying gallon jugs or larger." Made from durable, double-walled stainless steel, it keeps hot beverages hot for up to 12 hours, and cold beverages cold for up to 24.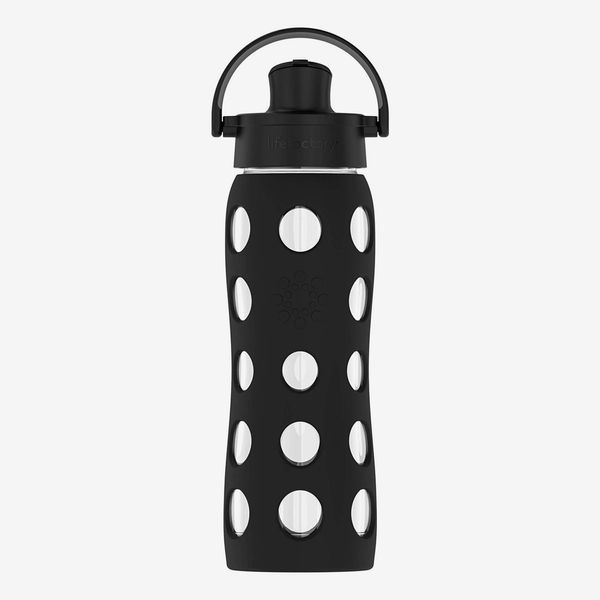 Jay prefers glass for her water bottles and recommends Lifefactory, because its water bottles come with a protective silicone sleeve that she says is "surprisingly effective at preventing breakage." This one has a flip-top opening and is available in a range of colors. For many, many more reusable water bottles, check out our lists of the best-reviewed ones on Amazon and the water bottles Strategist editors swear by, as well as our investigation into what water bottles all the cool people are carrying.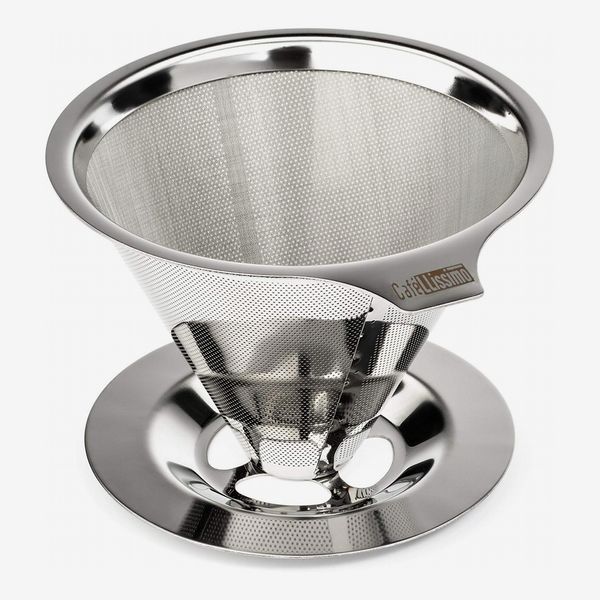 In addition to cutting down on single-use to-go coffee cups, you might want to think about ways to limit your use of paper coffee filters or Keurig–type pods if you use them at home, too. One alternative to those forms of brewing is this stainless-steel pour-over coffee maker that Jay recommends. "The stainless steel mesh is very fine (so it keeps the grounds out), and I find the result comparable to paper filters, but without the waste," she explains.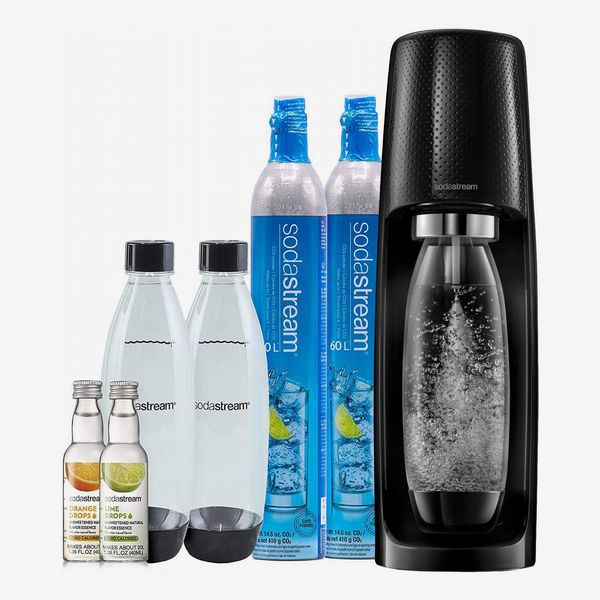 If you have a La Croix habit, another way to cut down on your waste is by making your own seltzer water at home, so you're not throwing away piles of aluminum cans away each week. Fenton says her Sodastream machine is her number-one eco-friendly kitchen product. "We drink a lot of seltzer with no packaging waste thanks to our bubbly machine," she says. Plus, it doesn't take up too much counter space in their small kitchen, and she's had it for years. She says you can replace the bottles from time to time when they start to look tired. For more affordable (and fancier) soda machine options, check out the several models that we tested ourselves.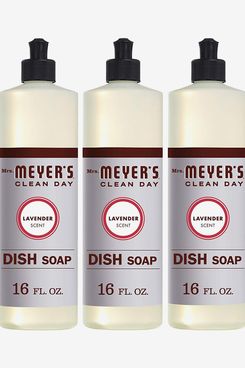 The kind of dish detergent you use can also have an impact on the environment. "There's so much talk about pollutants going down the drain and how to prevent everything from microplastics to petroleum-based surfactants from getting into waterways," says Seo. He found that a lot of the "green" dishwashing soaps out there aren't effective when it comes to getting greasy pots and pans clean, but this one is. "I like the Mrs. Meyer's brand because there's a lot of chemistry behind their formulations," he says. "And their motto is simple: Basically, if it goes down the drain, it's biodegradable."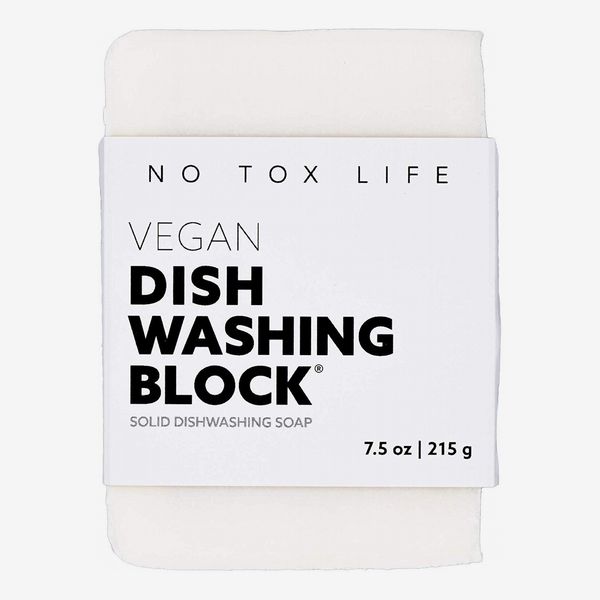 To remove as much plastic as possible — including any plastic bottles of dish soap — from her kitchen, Jonkoff says she wants to try this soap bar that's hailed as a holy grail in the zero-waste world. According to the product description, the soap is free of plastic packaging, sudsy and effective at cutting grease, made of vegan and biodegradable ingredients, and long-lasting. It can also be used to remove laundry stains and on countertops, according to the brand.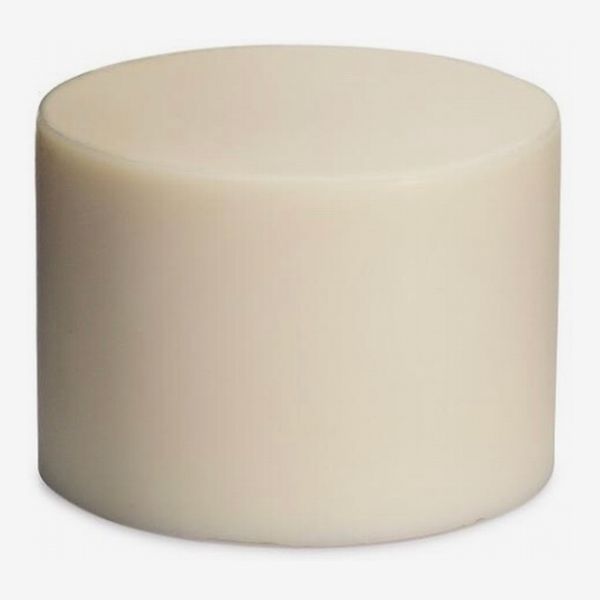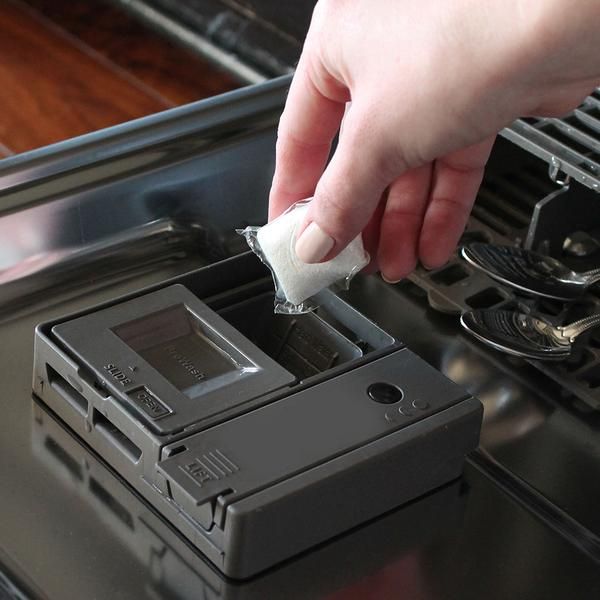 If you've got a dishwasher in your kitchen, Jonkoff also recommends the biodegradable detergent pods from Dropps that she does use at home. She likes that the "pod membrane fully dissolves in water and is broken down by microorganisms in the water treatment system," and that "the box just shows up to my house in compostable and recyclable packaging with carbon neutral shipping." You can buy a 64-load set for $25, or enroll in Dopps's subscription service (that Jonkoff recommends), which cuts that cost to $20 (a 20 percent savings) and automatically delivers a 64-load set to your doorstep every four months. (Strategist contributor Steven John is also a fan of Dropps' dish and laundry detergent pods and even did the math to show that buying them in bulk has helped him and his family save money.)
get the strategist newsletter
Actually good deals, smart shopping advice, and exclusive discounts.
Terms & Privacy Notice
By submitting your email, you agree to our Terms and Privacy Notice and to receive email correspondence from us.
The Strategist is designed to surface the most useful, expert recommendations for things to buy across the vast e-commerce landscape. Some of our latest conquests include the best acne treatments, rolling luggage, pillows for side sleepers, natural anxiety remedies, and bath towels. We update links when possible, but note that deals can expire and all prices are subject to change.
Every editorial product is independently selected. If you buy something through our links, New York may earn an affiliate commission.